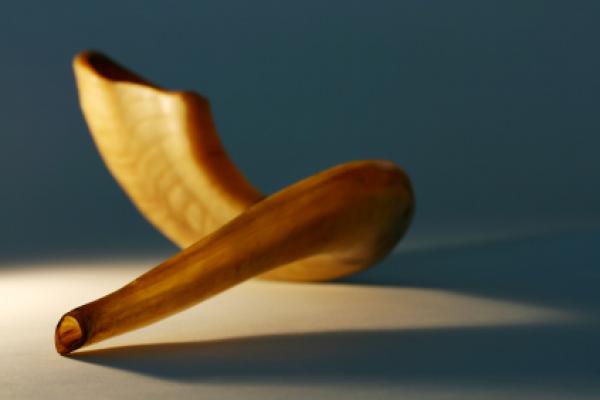 What: A shofar is a horn of a kosher animal with the marrow removed. Blow into a shofar, and you get a shofar blast. Blow the right sequence of blasts at the right time of year, and you've got a great mitzvah.
When: In the Bible, Rosh Hashanah is called "The Day of the Shofar Blast." That's the mitzvah of the day: to hear the blasts of the shofar. Since Rosh Hashanah is two days long, we need to hear the shofar blown during the daytime hours of both of those days—unless the first day falls on Shabbat, in which case we blow the shofar only on the second day. This year, 2020, we blow the shofar on September 20.
Why: Basically, because it's a mitzvah. But the blasts of the shofar are also wake-up calls. Rosh Hashanah is the time to shake out of our spiritual slumber, reconnect to our source, and recommit to our divine mission in this world.
Who: All Jewish men, women and children. All of us need to reconnect.
How: It may look simple, but you've got to play by the rules. Unless you know all the rules, leave it to your rabbi or another professional.
Where: Venue of preference is the Chabad House at 1722 Regent St, The Shofar is blown there after the Torah reading at approx. 12:00 pm and at 5:00 on Sunday at Shofar in the Park.
No way you can make it? The Shofar can come to you! Please contact Chabad by 12 pm on Thursday, September 17th and we will gladly come and blow shofar for you, at your place or ours, at a convenient time.