We invite you to join us for illuminating and inspiring discussion of Jewish themed books. 
We meet once every two months at 7:00 PM on either the 3rd or 4th Wednesday of the month depending on the calendar.
We meet at 1722 Regent Street, the Chabad House). Central location and plenty of parking is available.

Notices will go out by email, so if you want to be on the book club mailing list, please send an email to

jwcmadison@gmail.com

 If you find a Jewish themed book you'd like to suggest to the Club, please forward the title and author to

jwcmadison@gmail.com

.

 
  UPCOMING SCHEDULE:

Positivity Bias by Rabbi Mendel Kalmenson
September 25, 2019, 7:00 PM
1722 Regent Street (Chabad House) Madison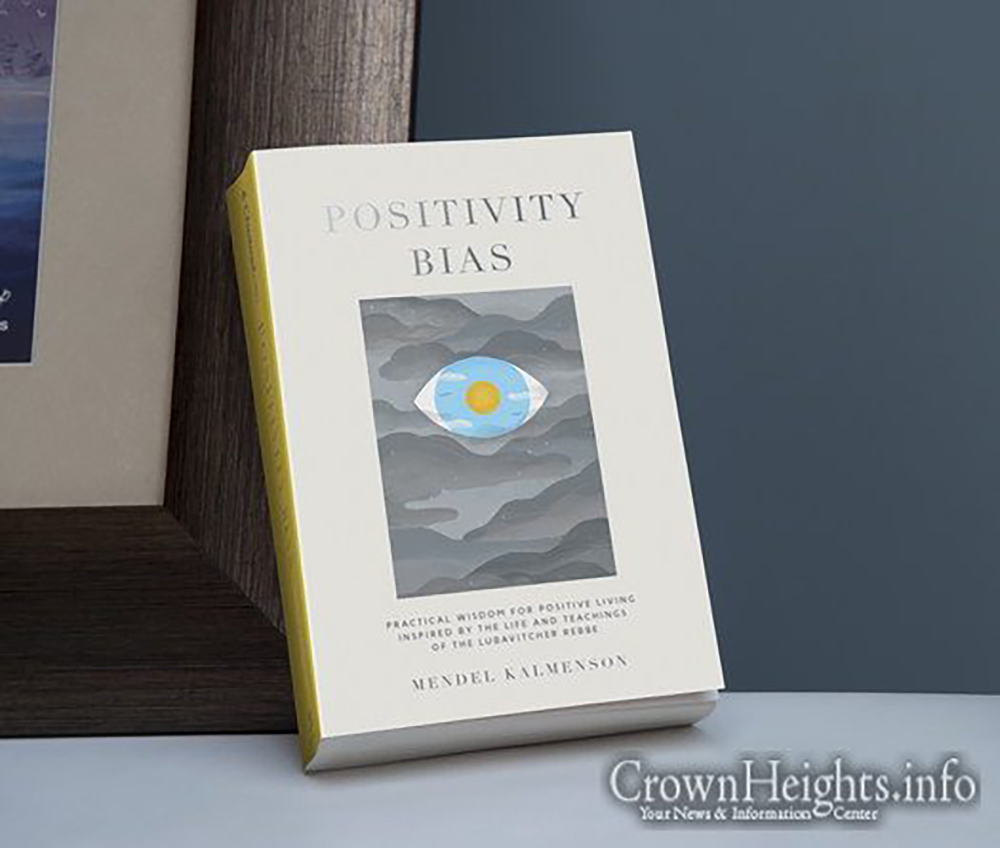 An inspiring and life-enriching tapestry woven from hundreds of stories, letter, anecdotes, and vignettes - Positivity Bias highlights how the Lubavitcher Rebbe, Rabbi Menachem M. Schneerson, of righteous memory, considered the most influential rabbi in modern history, taught us to see ourselves, others, and the world around us.  (This is a new book.  Check with the library, or you may be able to borrow the book from someone who has already purchased it.)


We are often asked if it is necessary to read the entire book.   Ideally, everyone would, but the reality is that one may not have time to, but would still like to hear the discussion.  So come! The discussion is always interesting.
No cost to attend.  Light refreshments will be served.
Wednesday, November 13, 2019, 7:00 PM  The Arrogant Years: One Girl's Search for Her Lost Youth, from Cairo to Brooklyn by Lucette Lagnado.  This is the companion book to The Man in the White Sharkskin Suit, which we read some time ago by Lucette Lagnado.
Suggested Books:
After A Long Silence by Helen Fremont
The Women's Auxillary by Tova Mirvis
Choosing My Religion (formerly titled Turbulent Souls) by Stephen Dubner
The Boy in Purple: The tale of the destruction of the second Holy Temple from an untold angle, based on Midrashic texts & historical accounts by Levi Y Liberow
If All The Seas Were Ink by Ilana Kurshan
The Secret Diary of a Jewish Housewife by Rivka Levy
A Letter in the Scroll: Understanding Our Jewish Identity and Exploring the Legacy of the World's Oldest Religion by Rabbi Jonathan Sacks
The Gift of the Jews by Thomas Cahill
The Gilded Cage: Queen Esther's Untold Story by Sorele Brownstein
Ally by Ambassador Michael Oren
This is my G‑d by Herman Wouk
 Catch the Jew by Tuvia Tenenbom
Generation to Generation by Dr. Avraham Twerski
From the Kingdom of Memory by Elie Weisel
The Rabbi of 84th Street by Warren Kozak
My Bridges of Hope by Livia Bitton-Jackson
Memoirs of the Gluckel of Hamlin by Gluckel (Author), Marvin Lowenthal (Translator)
 Londonistan or World Turned Upside Down by Melanie Philips
The Ghost of Hannah Mendes by Naomi Ragen
Books We Have Read:
Born Survivors: Three Young Mothers and Their Extraordinary Story of Courage, Defiance, and Hope
by Wendy Holden
Playing with Fire by Tova Mordechai
My Grandfather's Blessings by Naomi Remen
The Man in the White Sharkskin Suit by Lucette Lagnado
Holy Days: The World Of The Hasidic Family by Lis Harris 
The Gift of Rest: Rediscovering the Beauty of the Sabbath by Senator Joe Lieberman
June 20, 2018 Swimming in the Daylight: An American Student, A Soviet-Jewish Dissident, and the Gift of      Hope by Lisa C. Paul
Children, Save Yourselves! One Family's Story of Holocaust Survival by Ronald Berger